New Paltz Ballet Theatre
Master Class Series
Sunday, March 11, 2018
Contemporary Class with Bradley Beakes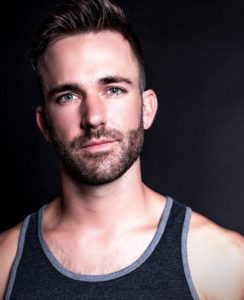 Sunday 3/11/18
Intermediate, ages 8-11, NPSB 2A- 3A, 1-2:30pm
Advanced, ages 12 and up, NPSB 3B +, 3-4:30pm
All Dancers welcome!
Fee $30 payable to New Paltz Ballet Theatre
~At the New Paltz School of Ballet~
1 Bonticou View Drive
New Paltz, NY 12561
Register at the NPSB Studio, call 845-255-0044, or email npballettheatre@gmail.com
Class description:
This contemporary technique class prepares the artist through a succession of technically engaging combinations focused on alignment, transfer of weight, and momentum. Principles from both classical modern and contemporary techniques serve to fortify the body while dynamic shifts of rhythm and energy stimulate decision making. Weaving into and out of the floor, air, and the space between, dancers are challenged to orient themselves in a mobile state. Class culminates with the harnessing and relinquishing of momentum in physically daring phrase work.
Bio:
Bradley Beakes is a New York City based dancer, choreographer, and teacher originally from Glendora, CA. He is currently a member of the Limón Dance Company and has previously danced with Ririe-Woodbury Dance Company, BARE Dance Company, Project 44, NOW-ID, Keith Johnson/Dancers, Naganuma Dance, and Visions Dance Theatre where he was named the 2010 Lester Horton Award Winner for "Outstanding Male Performance". His performance career has taken him to over a dozen states in the U.S., and internationally to France, Luxembourg, and Germany. A graduate of California State University, Fullerton, Bradley has taught in Universities and teaching institutions across the country. His choreography has been presented at the Great Salt Lake Fringe Festival, American College Dance Festival, Palm Desert Choreography Festival, Ririe-Woodbury's 'Momentum', and the Utah Arts Festival.
The New Paltz Ballet Theatre is a 501(c)3 dance company, producing the annual Nutcracker for the Bardavon 1869 Opera House, and hosting educational outreach