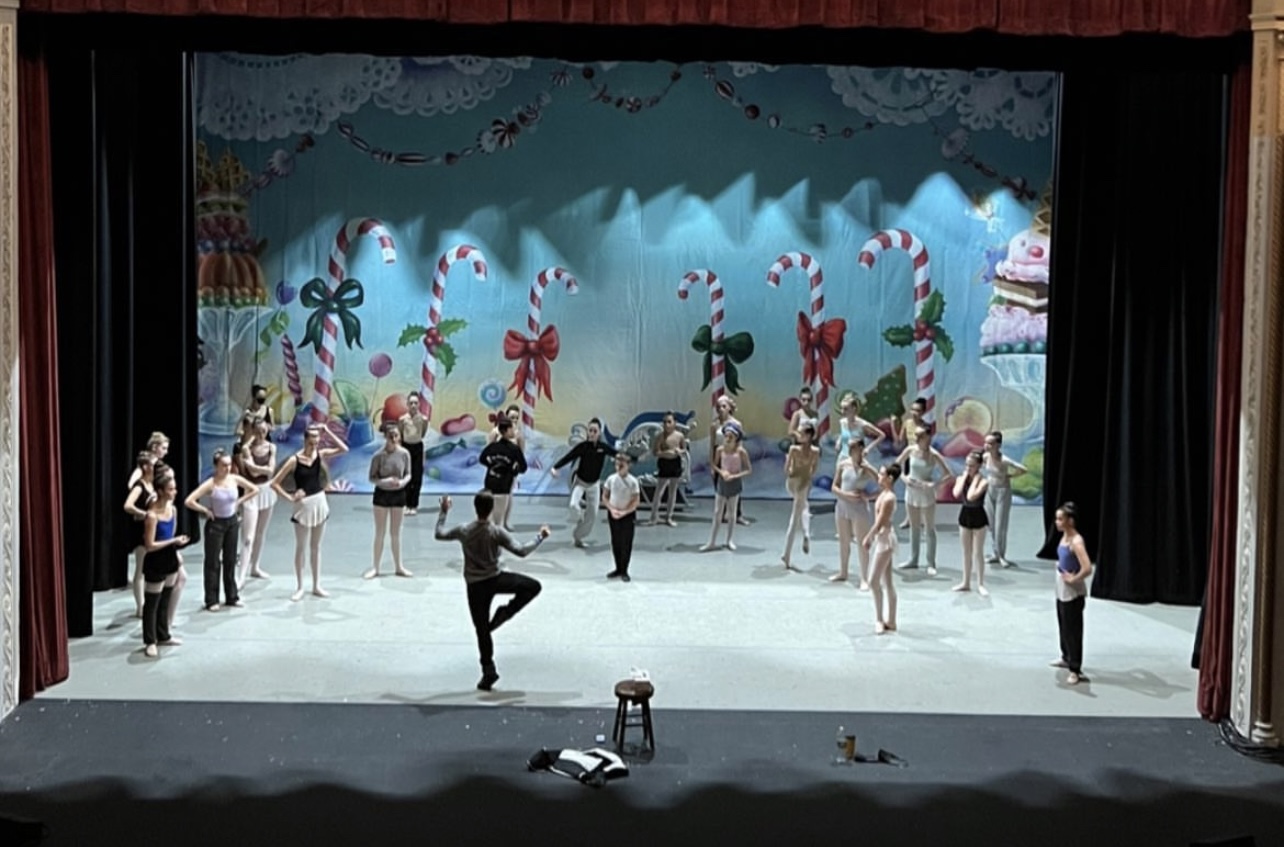 New Paltz Ballet Theatre was founded in 1996 by Lisa Chalmers-Naumann and Peter Naumann and a group of dedicated parents and students. It began as most arts groups do, with fundraising. Fundraising is still the backbone of New Paltz Ballet Theatre. Being a non-profit company, we still rely on donations to reach our goals and maintain our current repertoire.
The Theatre mounted its first performance of The Nutcracker in 1996. The success of that performance has led to an annual engagement at The Bardavon Opera House in Poughkeepsie. NPBT invites guest artists from major ballet companies to perform alongside local talent, thus having reached one of the company's goals, to give local students an opportunity to dance in a professional setting along with world-renowned dancers.
Guest artists have included Charles Askegard, Ashley Bouder, Megan Fairchild, James Fayette, Darci Kistler, Maria Kowowsky, Ask la Cour, Nilas Martins, Monique Meunier, Tiler Peck, Erica Perreira, Theresa Reichlin, Jenifer Ringer, Rachel Rutherford, Daniel Ulbricht, Andrew Vyette, Miranda Weese, and Wendy Whelan. NPBT has also had the honor of Peter Martins, director of New York City Ballet, as a guest for NPBT's performances of The Nutcracker.
NPBT has in its repertoire many of the great classical ballets including, Swan Lake, Firebird, Coppelia, Les Sylphides, Peter and the Wolf along with contemporary pieces choreographed for the company by Lisa & Peter Naumann along with Nilas Martins. In the Spring of 2004 New Paltz Ballet Theatre presented Carmina Burana at the Hudson Valley Civic Center with guest artists from New York City Ballet, The Hudson Valley Philharmonic and 200 choral members. The performance was an enormous success!
In the Spring of 2008 NPBT presented its premiere of the Children's Classic Peter and the Wolf. Daniel Ulbricht, Principal dancer with New York City Ballet, performed in the title role as well as helped in the choreographic process. It was a huge success with children and parents alike. Staged brilliantly by Peter Naumann, director of the company, the audience grinned through the entire piece and came out at the intermission raving. Next on the program was a new piece choreographed on NPBT dancers by Nilas Martins, of New York City Ballet, titled "Shostakovich Pieces." This dynamic contemporary new ballet was choreographed perfectly for the young troup and was performed with great precision, musicality and technical expertise. Daniel Ulbricht and Tiler Peck of New York City Ballet then performed Balanchine's Tchaikovsky Pas de Deux outstandingly. The final ballet performed was Firebird. Danced by Monique Meunier and Nilas Martins along with NPBT dancers it was the perfect ending to this afternoon of Russian Favorites.
In the Spring of 2012, NPBT along with their 6 sold out performance of The Nutcracker, presented it's full length "Coppelia" with feature dancers Megan Fairchild & Andrew Veyette of New York City Ballet in the title roles. The performances were sold out.
The Nutcracker continues to be performed to sold out audiences at the Bardavon Opera House in Poughkeepsie, NY. There are seven performances each year; 3 school shows for student audiences, 3 public performances and 1 Sensory-Sensitive performance (debuting in 2019). We also are able to offer travel cast performances, delighting guests of local resorts Mohonk Mountain house and Rocking Horse Ranch for the evening with selections from our production each year.
Each year the New Paltz Ballet Theatre adds something new to the performances, including a beautiful live violin solo that guides Marie through part of her dream which features our guest violinist Anastasia Antoniv from the Brooklyn Symphony Orchestra. Set pieces and backdrops are being updated, renewed and rejuvenated constantly with the help of our generous donors and fundraising efforts- including most recently our HUGE upgrade with our new Land of Sweets backdrop in 2019 and matching legs in 2022!
For the future, NPBT wishes to continue producing high caliber dancers and to keep expanding its repertoire for the public.  You may help in our efforts by attending performances and or donating to our non profit ballet company.