Master Classes have returned! We were thrilled to invite Daniel Ulbricht back to teach his master class in March 2023. Stay tuned for future classes in 2024!
It is the mission of the New Paltz Ballet Theatre to provide opportunities for local young dancers to learn from seasoned professionals in the dance world without having students travel outside the area.  With this goal in mind, NPBT sponsors Master Classes at the Theatre's official school; The New Paltz School of Ballet.   In 2014 we began our Master Class series, along with a Teaches' workshop.  Our guest teachers are well known in the dancing community, to audiences around the world, as well as some rising stars in ballet.
The New Paltz Ballet Theatre has had the pleasure of hosting the following guests to teach in the New Paltz School of Ballet studios:
Ask la Cour  ~    Teresa Reichlin  ~  Wendy Whelan ~  Daniel Ulbricht  ~  Garielle Whittle  ~  Bradley Beakes  ~  Trevor Naumann  ~  Katie Critchlow  ~  Emilie Gerrity ~  
Garielle Whittle –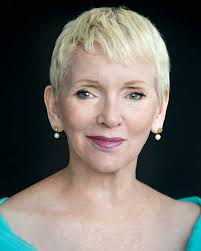 Garielle Whittle,  began her ballet training at the age of 11 in Miami.  In 1967 she attended the School of American Ballet (SAB) summer course and was invited by George Balanchine to join the New York City Ballet in 1969.  She was a ballerina until 1983, when she became the Children's ballet Mistress of New York City Ballet until 2012.  She was faculty of the School of American Ballet from 1983 until 2012.
Garielle has taught upper level classes as well as a teachers workshop class for young aspiring teachers.
Daniel Ulbricht –
Principle dancer with the New York City Ballet.  He is founder and director of the company known as Stars of American Ballet, with a repertory designed to showcase the artistic excellence and versatility of American dancers. Its mission has grown to not only include excellence in performance and programming, but also to present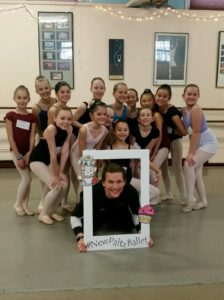 ballet to under served areas, making it both affordable and accessible. In addition Daniel Ulbricht wants to  offer dance education programs such as master classes, pre – performance lectures and community outreach projects to help develop and cultivate current and new generations of dance audiences.  http://danielulbricht.com/
Daniel has been a part of our Master Class series since 2014,  conducting 2 classes each time, one for upper level dancers and one for the younger dancers.  Every year the classes are sold out. Daniel  continues to join us each spring, to continue educating, with constructive corrections, a fun energetic class and spreading his genuine love of dance to every student who attends.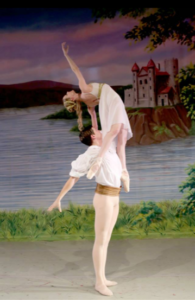 Trevor Naumann and Katie Critchlow –
Dancers of Utah's Ballet West – first taught in 2014.  They too, have returned each year to inspire the students who attend.   In July 2018,  Trevor and Katie were married, in a beautiful ceremony surrounded by their family and closest friends.    We  are so blessed to have them as part of our New Paltz Ballet Theatre family. 
Katie Critchlow was born in San Diego, California.  She trained at the San Elijo Dance Academy in San Diego, followed by Pacific Northwest Ballet in Seattle.  She also participated in summer intensives at American Ballet Theatre and Boston Ballet.  She joined Ballet West in 2006 and was promoted to Soloist in 2016.
Trevor Naumann is one of our own, starting his dancing career at the New Paltz School of Ballet.  After dancing at School of American Ballet, he joined Ballet West where he was promoted to Demi-Soloist in 2016.   In the spring of 2020, Trevor retired from Ballet West, but continues with Choreographing new dances.
Brad Beakes – Contemporary & Limón Dance
Brad is currently based in New York City teaching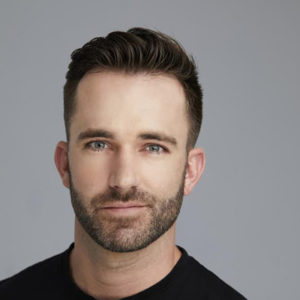 for the Limón School and at Gibney and Peridance.  Brad has danced with well known dance companys and is currently a member of Doug Varone and Dancers since 2017.  His innovative contemporary  choreography has been presented at multiple festivals including Palm Desert Choreography Festival, INKUBATE Dance Festival and the Utah Arts Festival.
Top class photo is Master Class – Advance Ballet with Wendy Whelan, held at the The New Paltz School of Ballet.
---
The New Paltz Ballet Theatre is a 501(c)3 dance company, producing the annual Nutcracker for the Bardavon 1869 Opera House, and hosting educational outreach programs such as its annual Master Class Series and the Ray Delle Memorial Sponsorship for students of its official school, the New Paltz School of Ballet. Serving Ulster, Dutchess, Orange, and the surrounding Hudson Valley communities.